Best Plastic Qualities That Plastic Injection Moulding Companies and Toolmakers Should Know
31 January 2017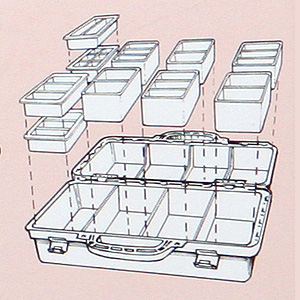 Plastic injection moulding is an ideal way to mass produce a wide variety of plastic products ranging from medical items to automotive products. However, for the companies and toolmakers to satisfy customer demand they must understand the following best plastic qualities and processing information to bring plans into fruition in a quality manner.
1. The Unique Processing for Each Type of Plastic
Since different plastics can be used in the injection moulding process, companies and toolmakers must understand the specific processing methods and times that work best with each type of plastic. Otherwise, the results will be less than satisfactory.
2. How to Choose the Best Plastic for a Specific Project
The toolmakers and companies that deal with plastic injection moulding should understand what the type of plastic is best for each project that they create for you. One example of this is that ABS is a thermoplastic that is suitable for automotive components since it is shock resistant, but it is not suitable for food containers.
3. The Type of Plastic That Is Receptive to Sterilization If Necessary
Certain plastic injection moulded items may be for medical use, and this at times, calls for a material that personnel can sterilize numerous times each day. Polycarbonate is one such plastic since it can be sterilized through methods such as irradiation, autoclaving and ethylene oxide. It also disinfects easily with isopropyl alcohol. On top of all of this, polycarbonate is impact and heat resistant, biocompatible and durable.
4. Detailed Moulds Turn Out Quality Results
Plastic injection moulding toolmakers and companies both should realise that detailed moulds lead to quality results. Cheap moulds lead to customers being dissatisfied since the results will be tacky and not worth their investment.
5. The Recommended Minimum Wall Thickness for the Type of Plastic
Another important part of producing quality plastic items through plastic injection moulding is to understand the minimum wall thickness of a variety of plastics, such as the examples below:
ABS – 1.143 mm
Acrylic – 0.635 mm
Polycarbonate – 1.016 mm
Polystyrene – 0.889 mm
Rigid PVC – 0.90 mm
For further details on the best plastic qualities that plastic injection moulding companies and toolmakers should understand, consult with Tip Top Plastics. In addition, feel free to browse through our site to learn about all of the products and services that we can provide to you in a quality, timely manner. We strive to please you will each order that we fill for you.
Optimized by NetwizardSEO.com.au