Choosing the Best Option for your Storage Boxes
29 February 2016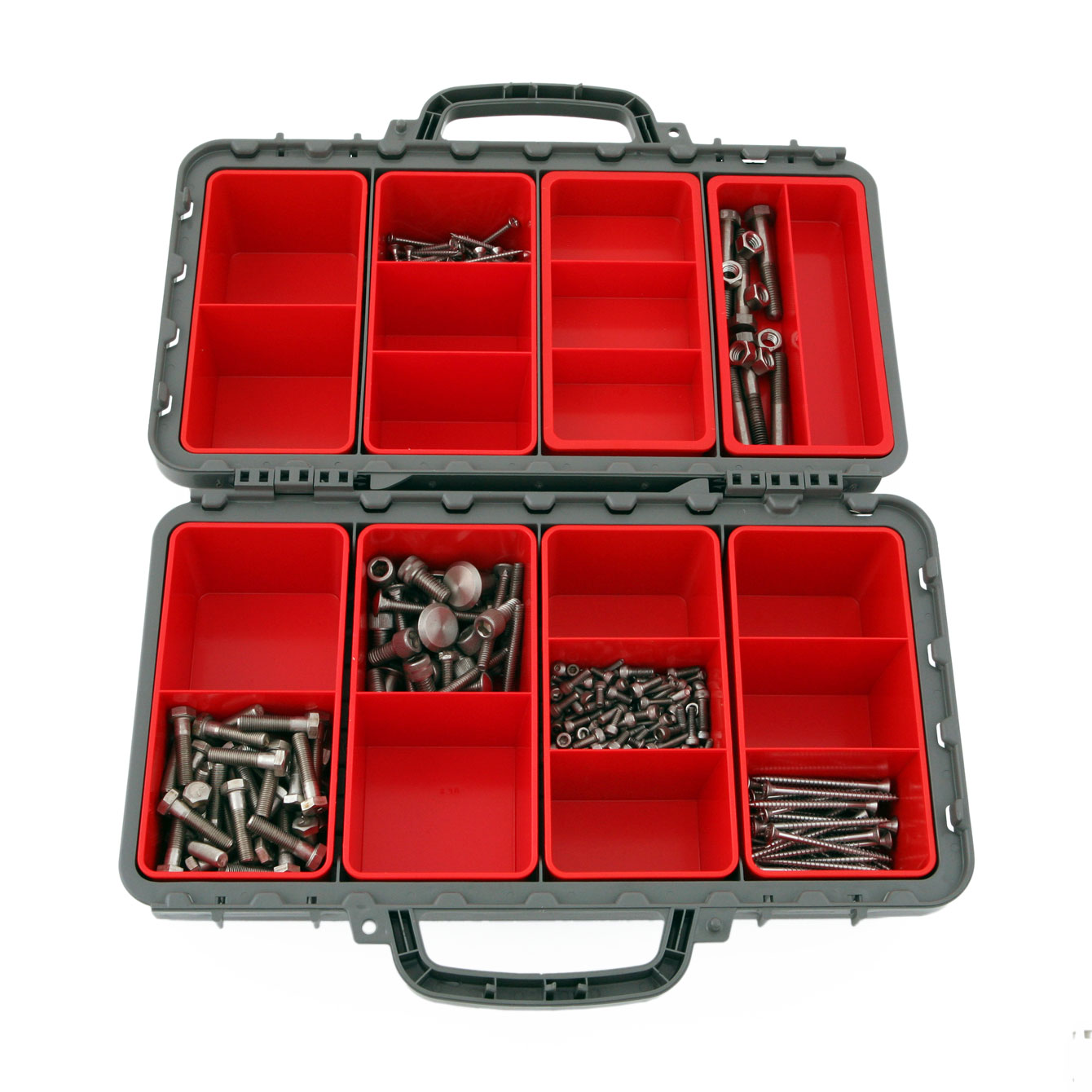 One of the most forward-thinking storage boxes on the market is the double sided storage case. In fact, many consider these storage cases to be the best organizers around. The boxes are perfect for organizing a variety of items such as scrapbooking materials, art supplies, jewelry, beads, gems, nuts and bolts, trade industry supplies, fishing tackle and numerous other items.
Moreover, the cases are ideal for travel such as for art or trade shows. This is because they have a sturdy handle and the ultimate architectural design so items are easy to locate. As well, the double sided storage box has two different lidded sides that conveniently open up in the middle. That way you can separate items and keep them systematized. Plus, the innovative design gives it the ability lie flat so you have access to basically two distinct organizers.
These storage cases are compact and simple to carry. Not only are they perfect for travel but they are a great way to keep thing clean and organized at home. And when it comes to selecting the ideal storage boxes, there are basically two types available.
Exactapak
The grey Exactapak storage cases offer a sturdy and protected way to organize small items with immediate stress-free access to all compartments. The storage cases can be utilized for a variety of applications and has various benefits.
Numerous different uses
Professional organized character
Displays organization
Lids that lock for keeping items secure
Clear lids to view items
Double sided for extra storage
Ideal for hobbies, tackle, trade and maintenance
Half case dimensions: 484mm x 312mm x 62mm
Made and designed in Australia
Durable ABS Plastic
Polycarbonate Lockable Clear Internal Lids
Multi 10
The Multi 10 storage boxes are similar to the original version of the Exactapak but have a few extras. It includes 4 ABS plastic insert tubs with an option for extra tubs.
Australian owned and made
Double sided for additional storage
Clear polycarbonate lid for easy vision of items
Durable ABS construction
Items remain locked in with no overflow
Case has 10 removable red ABS insert tubs
Perfect for tradesperson or handyperson, also for tackle and hobbies
Tip Top Plastics
The Tip Top Plastics manufacturing company was founded in 1954 by Henry and John Lednar. By 1965, our business expanded and moved to our current property of 20,000 square feet at 1-3 Blanch St, Preston. And in April 19, we had our first plastic injection – moulding machine which progressed to injection moulding.
Today, Tip Top Plastics has 16 injection moulding machines and a huge amount of ancillary equipment. As well, we have a highly trained and experienced staff that is very dedicated. Tip Top Plastics prides in extraordinary quality and unsurpassed customer service.
Optimized by NetwizardSEO.com.au