Why are Double Sided Storage Cases Ideal for Sport Fishermen and Fishermen?
15 July 2016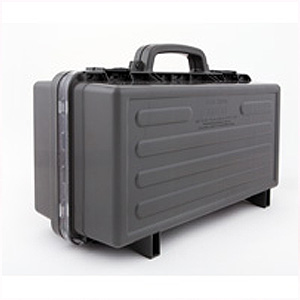 One of the most revolutionary storage boxes available are double sided storage cases. Actually, many feel that these storage cases are the perfect solution for organizing small items such as tackle, gear and accessories for sports fisherman.
The cases are designed to organize a variety of items like fishing tackle and several other objects. Plus, the storage box has two different lidded sides that simply open up in the middle, making it easy to access all your tackle. In addition, the advanced design can lay flat so that you have access to the two distinct sides.
What is more, these storage cases are perfect for travel. They have an extremely sturdy design and a heavy-duty handle.
Double sided storage cases are also compact and easy to carry. Besides being perfect for carting your tackle to your fishing spot, they help keep all your items safe and well organized.
Exactapak
Exactapak storage cases offer a wide variety of features that help you keep your fishing tackle organized and protected. The cases are a secure solution that organizes tiny items with stress-free accessibility to all compartments. In addition, the storage cases can be used for other applications and have many benefits.
A variety of uses
Exhibits organization
Double sided for extra storage
See through lids to view objects
Designed and made in Australia
Professional systematized appeal
Lids that lock to keep objects secure
Made of extremely durable ABS plastic
Half case dimensions: 484mm x 312mm x 62mm
Durable polycarbonate lockable clear internal lids
Perfect for tackle, trade, hobbies and maintenance
Multi 10
The Multi 10 are double sided storage boxes that are comparable to the Exactapak but with a few additions. The storage cases include 4 ABS plastic insert tubs with optional extra tubs. The Multi 10 is also Australian owned and made. Some of the features include:
Heavy-duty ABS construction
Double sided for extra storage
Objects remain locked-in with no overflow
Comprised of 10 removable red ABS insert tubs
Clear polycarbonate lid for easy viewing of items
Ideal for fishermen, tradesperson or handyperson
About Tip Top Plastics
The Tip Top Plastics manufacturing company was founded by Henry and John Lednar in in 1954. Their business did so well that by 1965; they expanded and moved to their existing property of 20,000 square feet at 1-3 Blanch St, Preston.
Today, Tip Top Plastics has a large amount of ancillary equipment and 16 injection moulding machines. In addition, the dedicated staff is highly trained and experienced. Moreover, Tip Top Plastics prides themselves in supreme customer service and outstanding quality.
Optimized by NetwizardSEO.com.au